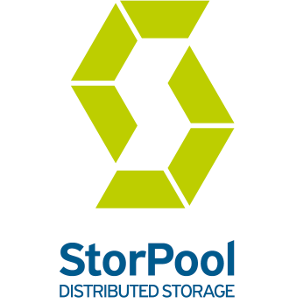 We can already announce one of the first sponsors of OpenFest 2023 – StorPool Storage. This is another consecutive year with the company supporting the festival as an afterparty sponsor. You will have the opportunity to meet their team and talk to them at the company booth during the conference, as well as at the afterparty on Sunday.
About StorPool Storage
StorPool Storage is a Bulgarian company which develops a software product for distributed data storage in cloud environments. The solution is used by leading companies globally, serving millions of users. The unique software solution helps large corporations, SaaS and IT services vendors provide fast and reliable services to their end-users. The solution is perfect for companies managing their own large-scale cloud infrastructure which need to optimize it, in order to solve the storage problems they face and to respond to their clients' growing needs for performance, speed and scalability. As a result of developing a high quality, universal product, the company ranks among the world's top software-defined storage vendors, among giants such as IBM, Dell, HPE, NetApp and Nutanix.
StorPool Storage was founded in 2011 and has been developing quickly ever since. The company won the prestigious Software Defined Storage (SDS) Vendor of the Year award in Storage Awards 2020, and became Software Defined Storage (SDS) Company of the Year in 2023. StorPool Storage is also included in the prestigious Deloitte Fast 50 Central Europe ranking, as well as in Financial Times' and Statista's FT1000 list of companies distinguished as the fastest growing ones in Europe. The company is among the top 50 with highest revenue growth for the past five years, and one of the fastest growing IT companies in Central and Eastern Europe.
StorPool Storage at OpenFest 2023
StorPool Storage achieves these outstanding results thanks to the company's team members who solve interesting technical challenges in storage issues of clients in over 30 countries on 4 continents on a daily basis. As a result of its proactive and creative team, StorPool is a global storage solutions innovator.
You can meet the team at their booth during OpenFest 2023, talk to the people who have hands-on experience in creating the company's innovative product, test your knowledge and skills with their games, and find out more about the new team additions they're looking for. You're welcome to their booth or their website to meet their team and learn more about the career opportunities in the company.