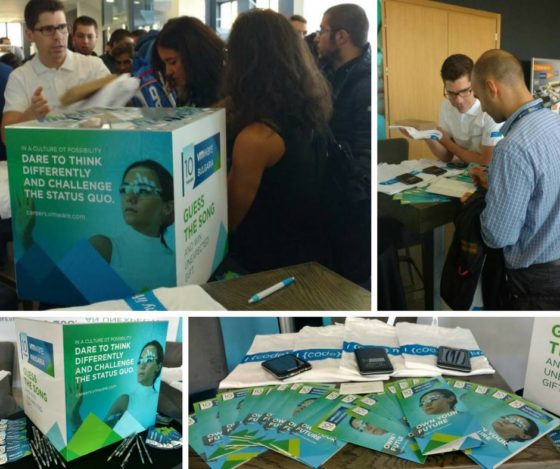 We're glad to have VMware as a sponsor this year at OpenFest!
VMware established its R&D representative office in Bulgaria in 2007 and has since then become one of the largest IT investors in the country employing 700 world class professionals from more than ten nationalities. Over the years VMware Bulgaria has transformed from a purely R&D facility to a multifunctional hub with product, revenue generating professional services and business operations teams and is now one of the three core strategic sites for VMware globally.
The team has in-depth expertise in core virtualization, management and automation, availability, disaster recovery and analytics. Major milestones of the site's development are the creation of a Professional Services Center of Excellence and an Innovation lab focused on projects in the fields of Open source, Internet of things and Machine learning.
A dedicated equal opportunity Bulgarian employer, VMware attracts talent globally with its work on cutting edge technologies and projects with global impact, as well as multiple programs for personal and professional development, community service and sustainability. Professionals here find career opportunities in the fields of IT, software development, product management, quality engineering and technical publications finance, business analytics and business intelligence.
Person = king.getWife ();
Person.dance ();
What could that mean? An thought-provoking challenge awaits you at OpenFest 2017. Come to VMware's stand and solve the puzzle. Guess the songs correctly, win a battery charger and take part in the lucky draw for the chance to watch Foreigner live in Sofia in May 2018.